In the world of event hosting, the adage "first impressions matter" couldn't be more accurate. The key to throwing an unforgettable party lies not only in the quality of your offerings but also in the finesse with which they're presented. Amidst all the excitement of party planning, the choice of serving containers often takes a backseat. However, at "The Pretty Party Boxx," we firmly believe that even the tiniest details can create a lasting impact. In this comprehensive guide, we're about to delve into the art of captivating presentation, focusing on the allure of our specially curated range of popcorn cups. Whether you're gearing up for a themed movie night or a sophisticated soirée, our collection of Striped Popcorn Cups, Heart Red Popcorn Cups, and other plastic popcorn containers is bound to take your event from ordinary to extraordinary.
1. Elevate Your Popcorn Game with Striped Popcorn Cups
Serving popcorn has never been more stylish with an assortment of Striped Popcorn Cups. These cups don't just hold popcorn; they elevate the entire snacking experience. Available in a spectrum of vibrant colors, they can be tailored to complement any party theme. The robust construction ensures that your guests can indulge in their favorite treat without any concern for spills or leaks.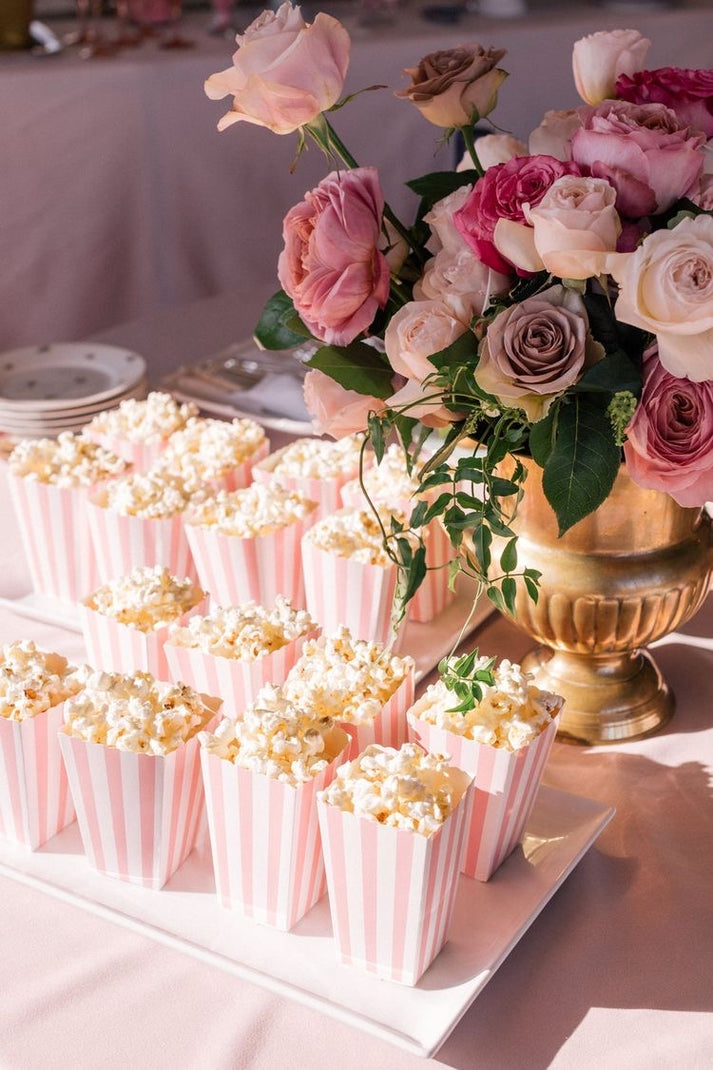 2. Heart Red Popcorn Cups for a Romantic Touch
Love is in the details, and Heart Red Popcorn Cups are the embodiment of that sentiment. Whether you're hosting a cozy movie night for two or a Valentine's Day gala, these cups add a dash of romance to your serving arrangements. Beyond popcorn, they're perfect for holding an array of delectable treats and party favors, showcasing your thoughtfulness and attention to detail.
3. Effortless Popcorn Making with Cuisinart EasyPop and Dash Popcorn Poppers
The cornerstone of any popcorn-centric event is, of course, the popcorn itself. Elevate your popcorn-making game with the Cuisinart EasyPop Popcorn Maker and the Dash Popcorn Popper. These machines guarantee perfectly popped kernels that are ready to fill your Striped Popcorn Cups and Heart Red Popcorn Cups. The result? Popcorn that's not only delicious but also captivating to the eyes.
4. Go Big with 46 oz Popcorn Buckets
When the guest list is extensive, it's essential to have popcorn containers that match the occasion. 46 oz popcorn buckets are the answer. They hold a substantial amount of popcorn, ensuring that your guests can relish the festivities without the need for constant refills. Pair them with a gourmet popcorn sampler for an unforgettable treat.
5. Environmentally Friendly Reusable Popcorn Containers
Hosting a party with an eco-conscious twist? Opt for reusable plastic popcorn containers. Beyond their practicality, they represent a commitment to sustainability. By choosing these containers, you're making a positive impact on the environment while maintaining the elegance of your event.
6. Gourmet Popcorn Sampler: Presenting Popcorn in Style
Planning a gourmet popcorn tasting? Your choice of presentation is vital. Heart Red Popcorn Cups and Striped Popcorn Cups serve as exquisite vessels for showcasing a diverse range of popcorn flavors. Arrange them artfully, and you'll have a display that's not only a treat for the palate but also a feast for the eyes.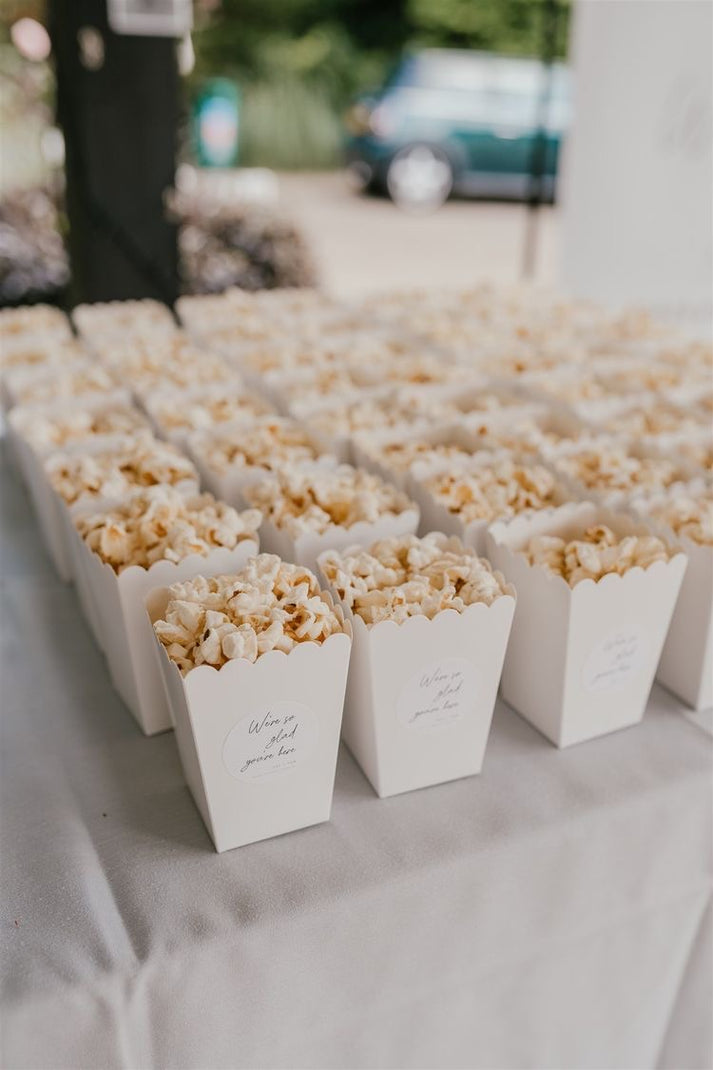 "The Pretty Party Boxx" is your gateway to transforming ordinary events into extraordinary memories. From the chic Striped Popcorn Cups to the romantic Heart Red Popcorn Cups, we offer a spectrum of options to suit every occasion. Whether you're hosting an intimate gathering or a grand gala, our plastic popcorn containers, popcorn containers with lids, and popcorn cups are poised to steal the show.
Discover the magic that unfolds when presentation meets perfection. Elevate your next event with "The Pretty Party Boxx," where popcorn isn't just a snack—it's an experience. Your guests won't just remember the party; they'll remember the way it made them feel.