If you're a DIY party planner with a passion for throwing unforgettable celebrations, you know that the devil is in the details. From selecting the perfect theme to coordinating decorations and favors, every element plays a crucial role in creating a memorable event. To make your party planning journey seamless and enjoyable, The Pretty Party Boxx offers a delightful collection of easy digital downloads. From table number signs to game directions and themed street signs, our best-selling digital products will take your parties to the next level. Let's dive into the world of digital downloads and discover how they can transform your events into picture-perfect memories.
Gone are the days of plain, boring table numbers. With our easy digital downloads, you can craft stunning table number signs that harmonize perfectly with your party's theme. From elegant calligraphy for formal affairs to whimsical designs for children's parties, our customizable templates ensure that every detail aligns flawlessly with your vision.
Express gratitude to your guests with themed favor signs that add a personal touch to your giveaway table. Whether you're sharing delectable treats or delightful souvenirs, our digital downloads help you create eye-catching signs that show your appreciation in style.
For parties where the little ones are the stars, a kiddy corner sign is a must-have. Our easy digital downloads allow you to design adorable signs that entice the children with interactive activities, ensuring they have a blast at the party.
Celebrate life's precious moments with a customized birthday milestone sign. Display significant achievements and cherished memories of the birthday honoree with our easy-to-use templates, turning the spotlight on their journey in a heartfelt way.
Transform your event venue into a captivating wonderland with themed street signs. Whether you're transporting guests to a rustic village or a tropical paradise, our digital downloads set the stage for an immersive experience that will leave everyone in awe.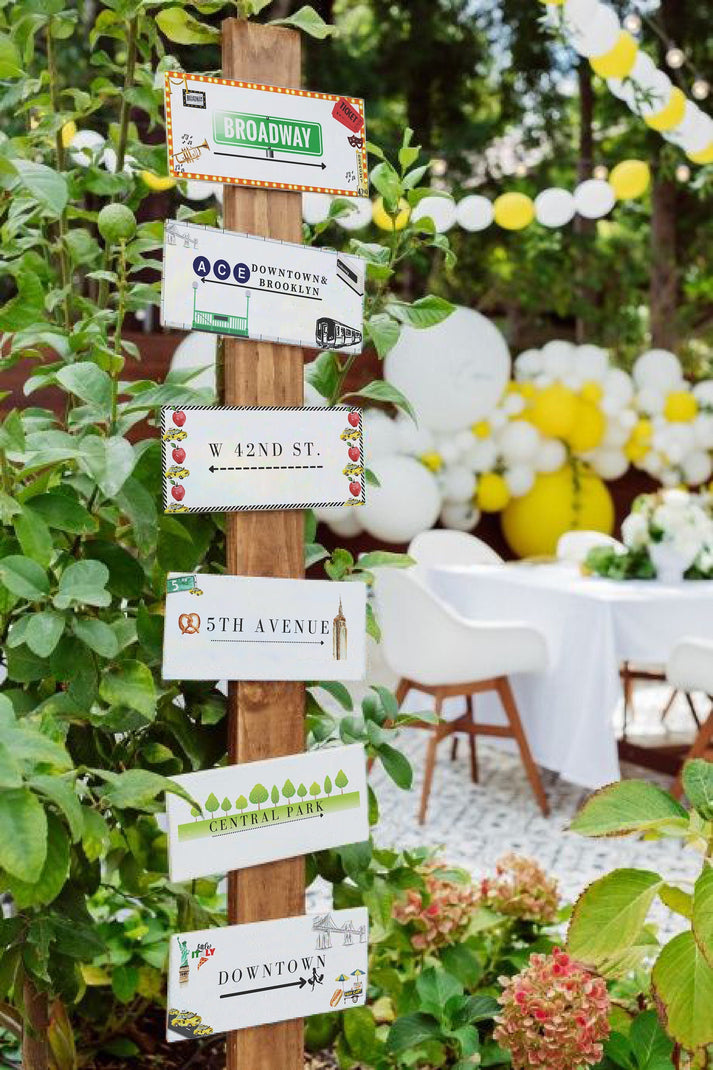 6. Game Signs:
Engage your guests with fun-filled games and activities using creative game signs. These easy digital downloads help you guide participants to various game stations, ensuring that everyone gets involved and enjoys the festivities.
For those eagerly anticipating a gender reveal, our gender reveal signs add an element of suspense and excitement to the big moment. Announce the upcoming arrival in style and let the guessing games begin!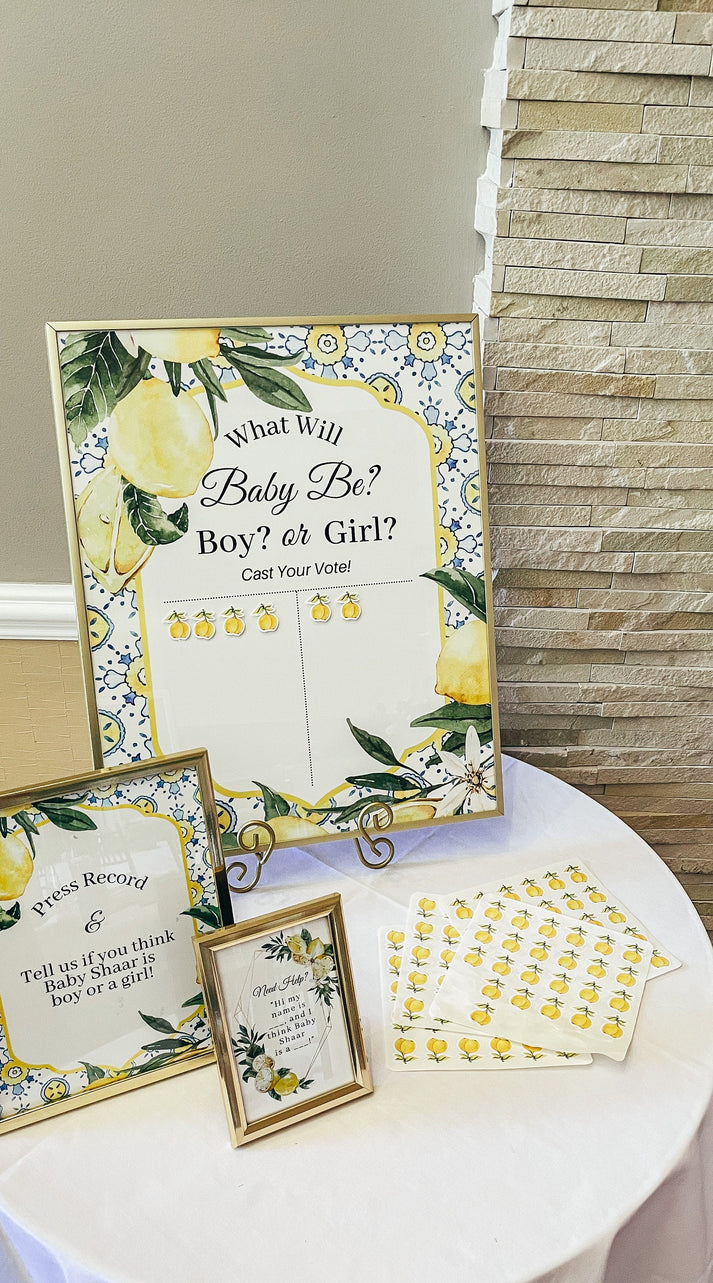 Quench your guests' thirst with a touch of elegance by using our beverages bar sign. Customize it to match your party theme and display it near the drinks station, transforming it into a chic and inviting focal point.
For adult-centric celebrations, a bar decor kit sign sets the tone for a sophisticated evening. Our easy digital downloads enable you to create alluring signs that complement the bar area's aesthetic and ambiance.
Unleash your guests' creative spirit with a decorating station sign. Whether it's a cupcake decorating corner or an arts and crafts table, our digital downloads inspire DIY fun and ensure lasting memories. 
As a passionate DIY party planner, your attention to detail and desire to create memorable events set you apart. With The Pretty Party Boxx's extensive collection of easy digital downloads, you can take your party planning to new heights. From table number signs to game directions and themed street signs, our best-selling digital products empower you to transform your vision into reality effortlessly. So, whether you're organizing a whimsical birthday celebration or a chic gender reveal, let our digital downloads be your creative companions to craft unforgettable experiences. Embrace the power of digital creativity and elevate your celebrations with The Pretty Party Boxx today!